Vintage Bottle Cap Door / Drawer / Cupboard Knob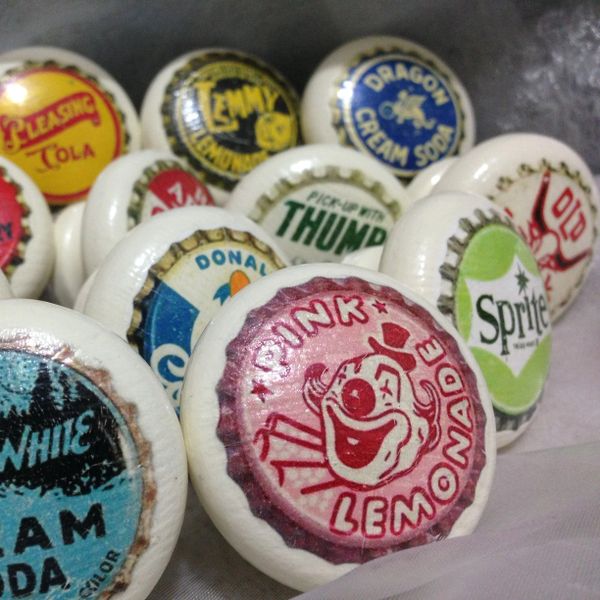 Vintage Bottle Cap Door / Drawer / Cupboard Knob
Fun and funky vintage bottle cap knobs. Perfect for kitchens!
Vintage bottle caps! A truly unique way to finish your interior room schemes. These are a firm favourite with Surface Candy customers. There are so many different designs it may be hard to choose.

made from: 
Hand painted and decorated.
Beech knobs with metal inserts, provided with bolts.
Water based paints and varnish, microfilm printed design.
Wipe clean with a damp cloth.
All materials sourced and purchased in the United Kingdom.
Furniture Knob Dimensions: 

Small:  Diameter 4cm, Base 3cm, Height 3.5cm
Large: Diameter 5.3cm Base 5.3cm, Height 3.5cm