Set Of Six Star Wars Logo Knobs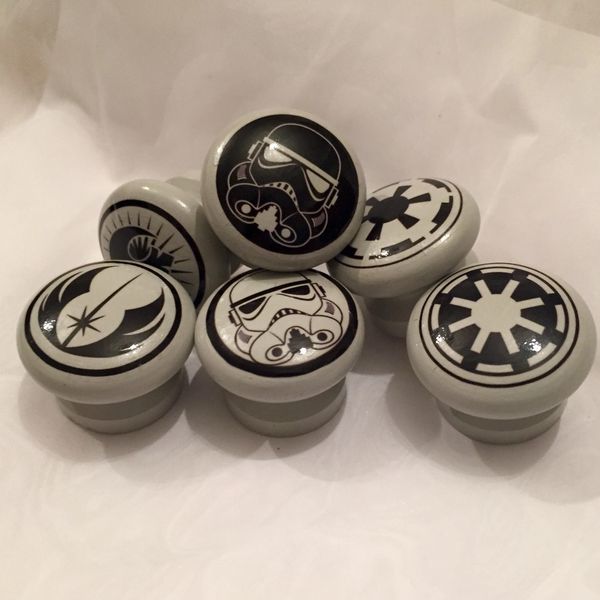 Set Of Six Star Wars Logo Knobs
Hand painted wooden knobs with Star Wars logos. A complete set of six.
These hand painted and decorated Surface Candy knobs will instantly update a chest of drawers or cupboards. Loved by children of all ages...including "grown ups"!
Available in White, Cream or Grey.
made from:

Hand painted and decorated.
Beech knobs with metal inserts, provided with bolts.
Water based paints and varnish, microfilm printed design.
Wipe clean with a damp cloth.
All materials sourced and purchased in the United Kingdom.
dimensions:
Furniture Knob: Diameter 4.5cm, Base 4.2cm, Height 2.9cm