Set Of Twelve Alice In Wonderland Knobs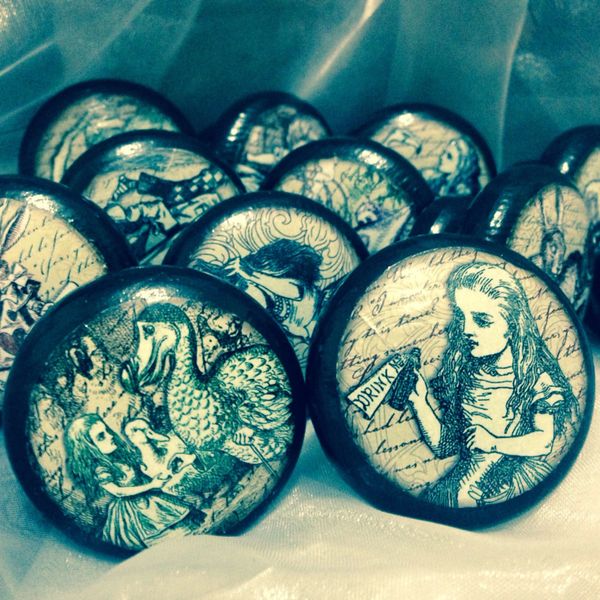 Set Of Twelve Alice In Wonderland Knobs
A wonderful set of knobs with images from the classic tale of Alice In Wonderland and Alice Through The Looking Glass. Loved by children and adults these Surface Candy knobs will delight all who see them. Turn an ordinary piece of furniture into a truly unique piece.

Beech knobs with metal inserts.
Hand painted and decorated.
Finished with high quality enamel.
Water based paints and varnish, microfilm printed design.
Wipe clean with a damp cloth.
All materials sourced and purchased in the United Kingdom.

Furniture Knob Dimensions:
Small: Diameter 4 cm, Base 3 cm, Height 3.5 cm
Medium Diameter 5.5 cm, Base 4.5 cm, Height 4 cm