Pop Art Door / Drawer/ Cupboard Knob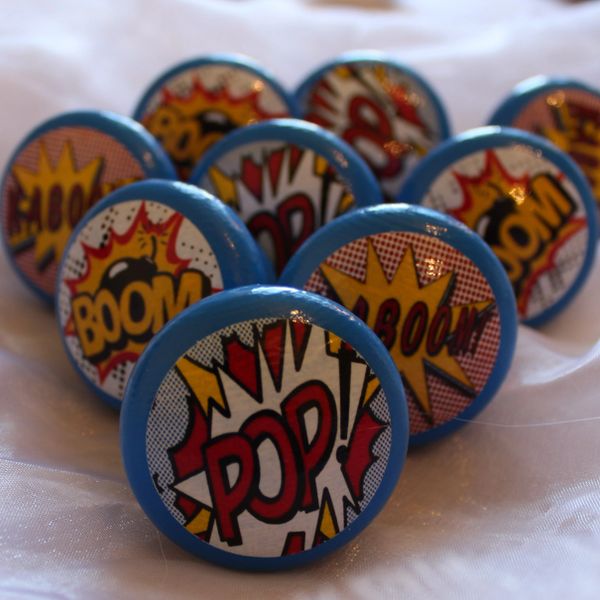 Pop Art Door / Drawer/ Cupboard Knob
Funky, bright and very retro! Pop art inspired knobs to add some pizazz to interiors.
These bright Surface Candy knobs are perfect for adding a unique finish to a teenagers room or for those that just love the style. A chest of drawers or cupboards are instantly refreshed with these funky pop art knobs.

made from:
Hand painted and decorated.
Beech knobs with metal inserts, provided with bolts.
Water based paints and varnish, microfilm printed design.
Wipe clean with a damp cloth.
All materials sourced and purchased in the United Kingdom.
Furniture Knob Dimensions:
Small: Diameter 4cm, Base 3cm, Height 3.5cm
Large: Diameter 5.3cm Base 5.3cm, Height 3.5cm