Paris Postmark Door / Drawer / Cupboard Knob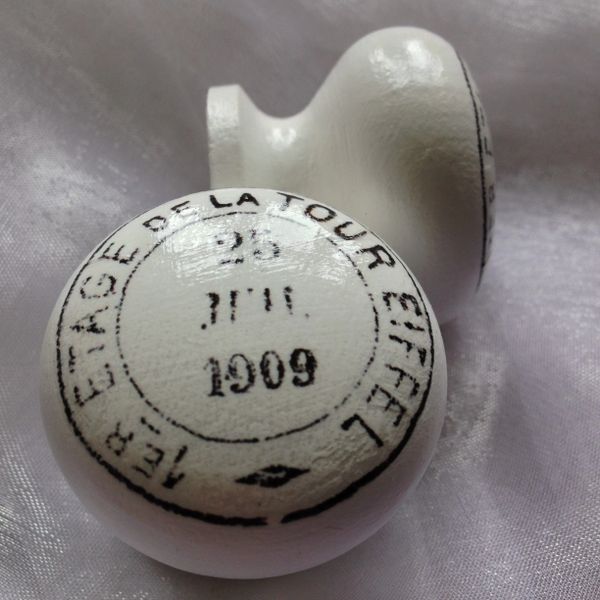 Paris Postmark Door / Drawer / Cupboard Knob
An antique French Postmark on a white or cream painted wooden knob.
These gorgeous Surface Candy knobs are great for adding a unique touch to your interiors with a stylish take on an old typography design. A plain painted chest of drawers or cupboards are instantly refreshed with these pretty French inspired knobs.


Hand painted and decorated.
Beech knobs with metal inserts, provided with bolts.
Water based paints and varnish, microfilm printed design.
Wipe clean with a damp cloth.


All materials sourced and purchased in the United Kingdom.
Furniture Knob Dimensions:



Small: Diameter 4cm, Base 3cm, Height 3.5cm

Large: Diameter 5.3cm Base 5.3cm, Height 3.5cm