Painted Heart Cupboard Door Drawer Knob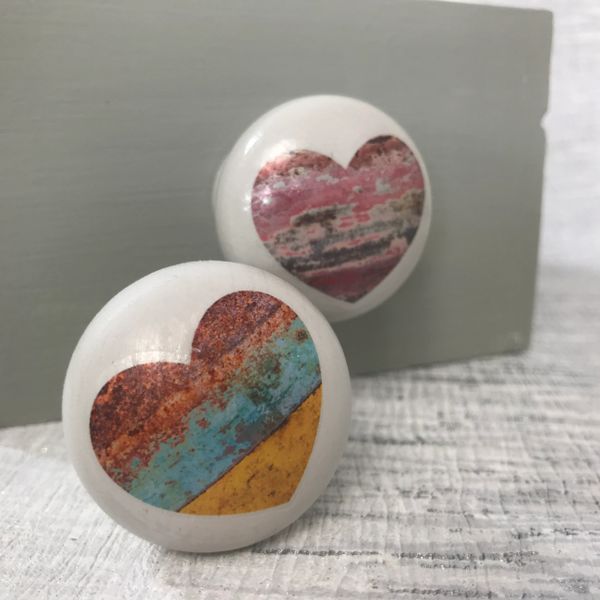 Painted Heart Cupboard Door Drawer Knob
A modern style distressed effect heart on hand painted wooden knobs.
Hearts are available in two colourways. Pink with greys or Blue with oranges.
Sample knobs shown in Pavilion Grey. Available in white and cream. Please see photos for paint colours available.
These modern knobs will work well in several rooms.  Ideal for bedrooms but would also be great in a kitchen!

***SOLD INDIVIDUALLY***
Beech knobs with metal inserts, provided with bolts.
Allow a minimum of 5mm to secure the knob onto the bolt and the depth of your surface.  There area number of lengths to choose from.
Please note the the bolts screw into the back of the knob and will sit flush on the inside of your surfaces.
Hand painted and decorated.
Wipe clean with a damp cloth.
All materials sourced and purchased in the United Kingdom
Dimensions:
4cm diameter.
3.5cm high.
2.9cm base.