Orchid Door / Drawer / Cupboard Knob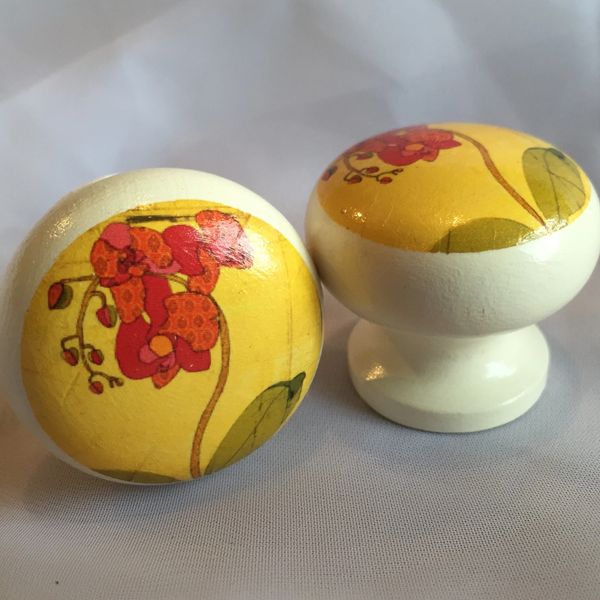 Orchid Door / Drawer / Cupboard Knob
A stylish hand drawn orchid image from the fantastic Paula Mills, an Australian artist. Liven up interiors and add some art to your furniture with these hand made Surface Candy knobs.
Hand painted and decorated.

Finished with high quality enamel.

Water based paints and varnish, microfilm printed design.

Wipe clean with a damp cloth.

All materials sourced and purchased in the United Kingdom.

Furniture Knob Dimensions:

Small: Diameter 4cm, Base 3cm, Height 3.5cm
Large: Diameter 5.3cm Base 5.3cm, Height 3.5cm