Moroccan Bazaar Door / Drawer / Cupboard Knob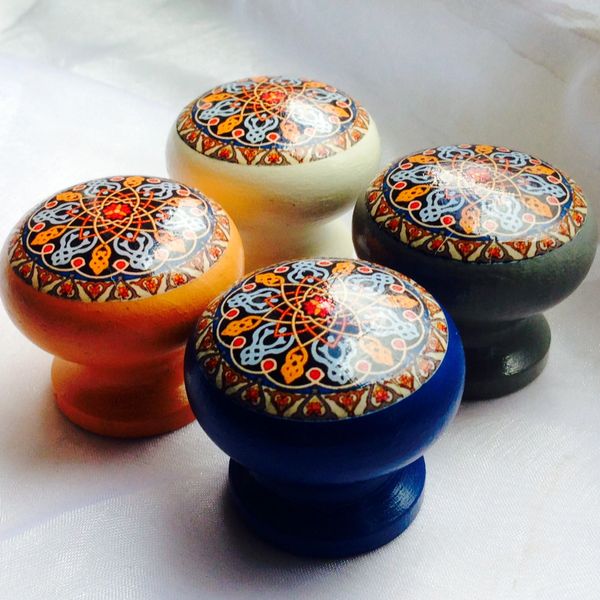 Moroccan Bazaar Door / Drawer / Cupboard Knob
Glossy painted wooden knobs with a traditional Moroccan Mandala design.
The Moroccan theme has been increasingly popular and is set to continue as we seek to add warmth and colour to our homes. These knobs are perfect for adding colour and style to your furniture, updating and refreshing cupboards, doors and drawers. Surface Candy knobs are easy to install, remove and refit.
Hand painted and decorated.
Finished with high quality enamel.

Water based paints and varnish, microfilm printed design.

Wipe clean with a damp cloth.

All materials sourced and purchased in the United Kingdom.

Furniture Knob Dimensions:

Small: Diameter 4cm, Base 3cm, Height 3.5cm
Large: Diameter 5.3cm Base 5.3cm, Height 3.5cm