Little Monster Door / Drawer / Cupboard Knob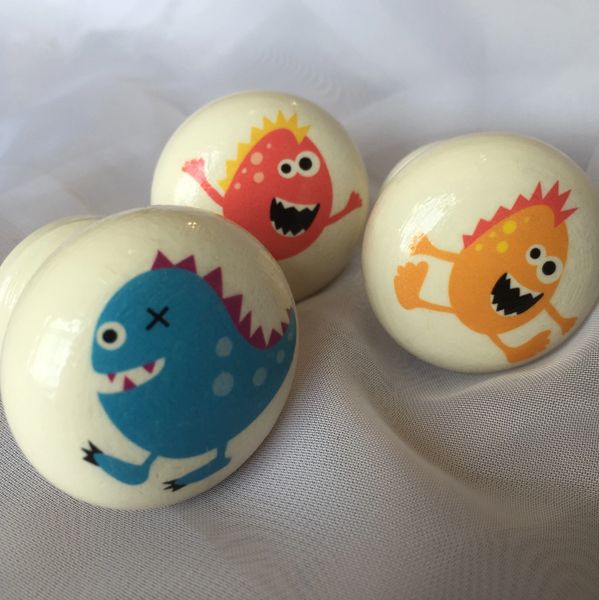 Little Monster Door / Drawer / Cupboard Knob
Super cute and bright little monster knobs to brighten and personalise children's furniture, even their bedroom doors! A choice of six colourful characters. Encourage story telling by using the characters to create stories. These little monsters are friendly and smiley. Why not give each knob a label to encourage putting things in correct places? Socks, Undies, T Shirts, Jumpers etc. Or simply add your child's name.
Beech Knobs wit metal inserts.
Finished with high quality enamel.

Water based products, microfilm printed design.

Wipe clean with a damp cloth.

All materials sourced and purchased in the United Kingdom.

Furniture Knob Dimensions:

Small: Diameter 4cm, Base 3cm, Height 3.5cm
Large: Diameter 5.3cm Base 5.3cm, Height 3.5cm