Chanel Quote Door / Drawer / Cupboard Knob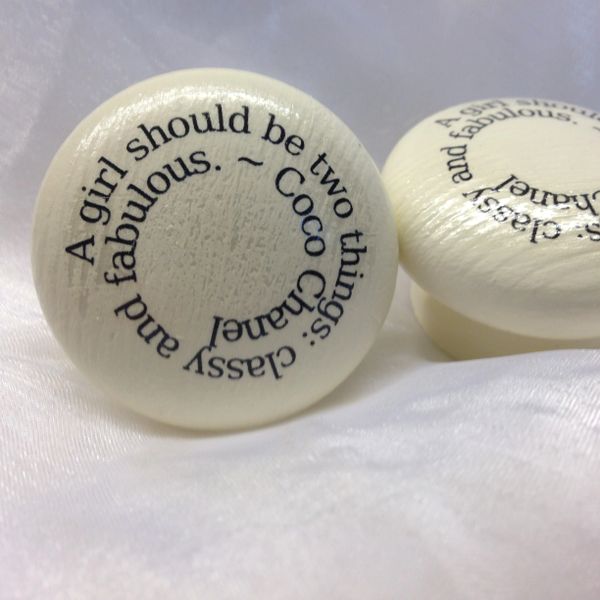 Chanel Quote Door / Drawer / Cupboard Knob
Simple, cream elegant wooden knobs with an inspiring quote from Coco Chanel.
These gorgeous Surface Candy knobs are great for adding a stylish touch to your interiors with unique spiral text and a quote from the infamous Coco Chanel.

made from:
Hand painted and decorated.
Beech knobs with metal inserts, provided with bolts.
Water based paints and varnish, microfilm printed design.
Wipe clean with a damp cloth.
All materials sourced and purchased in the United Kingdom.
Furniture Knob Dimensions:

Small: Diameter 4cm, Base 3cm, Height 3.5cm
Large: Diameter 5.3cm Base 5.3cm, Height 3.5cm