Animal Face Furniture Knob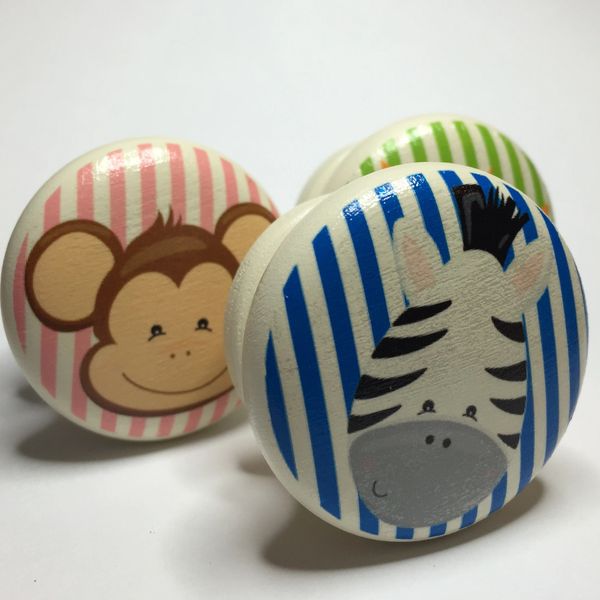 Animal Face Furniture Knob
Super cute animal faces on hand painted wooden furniture knobs
This is part of a collection of five designs. Please click through photo gallery to see all examples.
These bright Surface Candy knobs are perfect for adding to a nursery, child's room or playroom.

made from: 
Hand painted and decorated.
Beech knobs with metal inserts, provided with bolts.
Water based paints and varnish, microfilm printed design.
Wipe clean with a damp cloth.
All materials sourced and purchased in the United Kingdom.


Furniture Knob Dimensions: 


Small:  Diameter 4cm, Base 3cm, Height 3.5cm